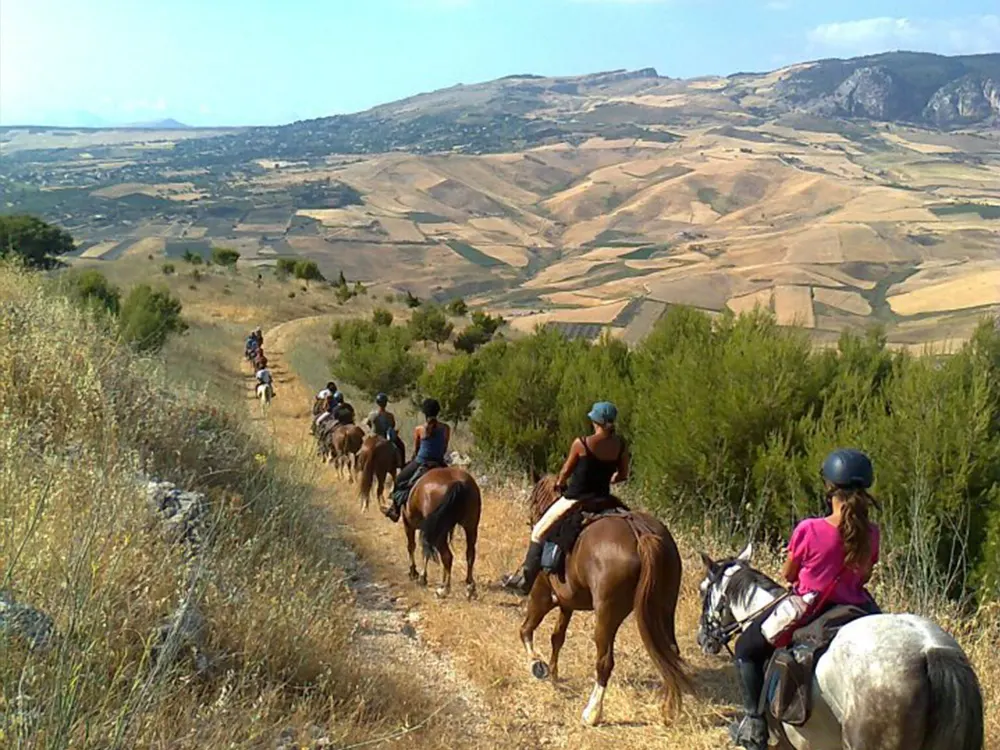 Living a holiday among horses, nature and fun is possible!
At the Azienda agricola Traina, a typical farm in the Sicilian hinterland, riding camps have been organized for years, an experience open to children and teenagers to spend a summer in full contact with horses and ponies!! Trekking and practical theoretical activities where working with horses and getting to know them are the fulcrum of the holiday.
But it doesn't end there! Swimming in the river, pizza party, music and cinema under the stars and many new friends sharing the same passion are the ingredients for a unique and educational holiday camp.
The camp
Experiences dedicated entirely to the horse: excursion activities in the saddle, time to work from the ground, theoretical activities and equestrian training.
Guests
Children and teenagers aged 8 to 16, divided by age and experience with horses (basic camp and advanced camp).
Activities
Overnight in tents, baked pizza, film club under the stars, swimming in the river, horseback riding, principles of working from the ground, horse care and cleaning, stable management, theory lessons
Period
5 days and 4 nights
Base camp
June 21 -15
Advanced camp
June 14 -18
Prenotazioni e Logistica
Carlotta: +39 334 1991969
(from 17:00 to 20:00)
Company contact person
Francesco: +39 539 4594895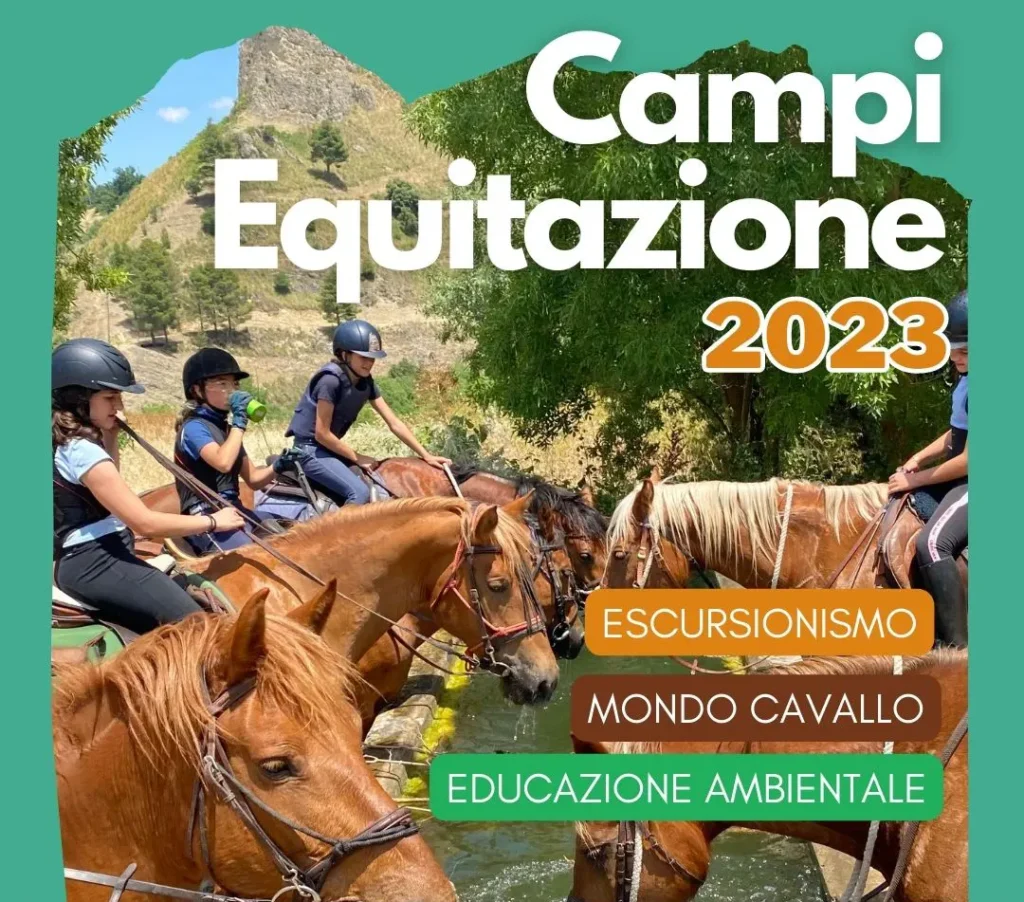 Contact us for reservations or information
We will be happy to help you by answering you as soon as possible