Sikani horse trek is a project that was born and developed in the heart of the Sicani Mountains (Central-South Western Sicily) to promote and enhance this part of Sicily, still today the guardian of an authentic and welcoming nature, of traditions and typical products handed down for generations .
The Monti Sicani regional natural park, officially established in 2010, rises in the area historically considered the oldest in Sicily, where the Sican people settled even before the Hellenic colonization. Partners and reference points of our experiences is the Traina farm, born at the end of the 19th century in the Sosio Valley.
The horses that participate in our treks have been bred and selected by the Azienda Agricola Traina. Our team is made up of qualified instructors and guides, expert connoisseurs of the area, local operators and actors, true professionals of hospitality and local customs.
We prefer contained tourism, which favors a genuine relationship with those who live in the places, actively participating in moments of daily life.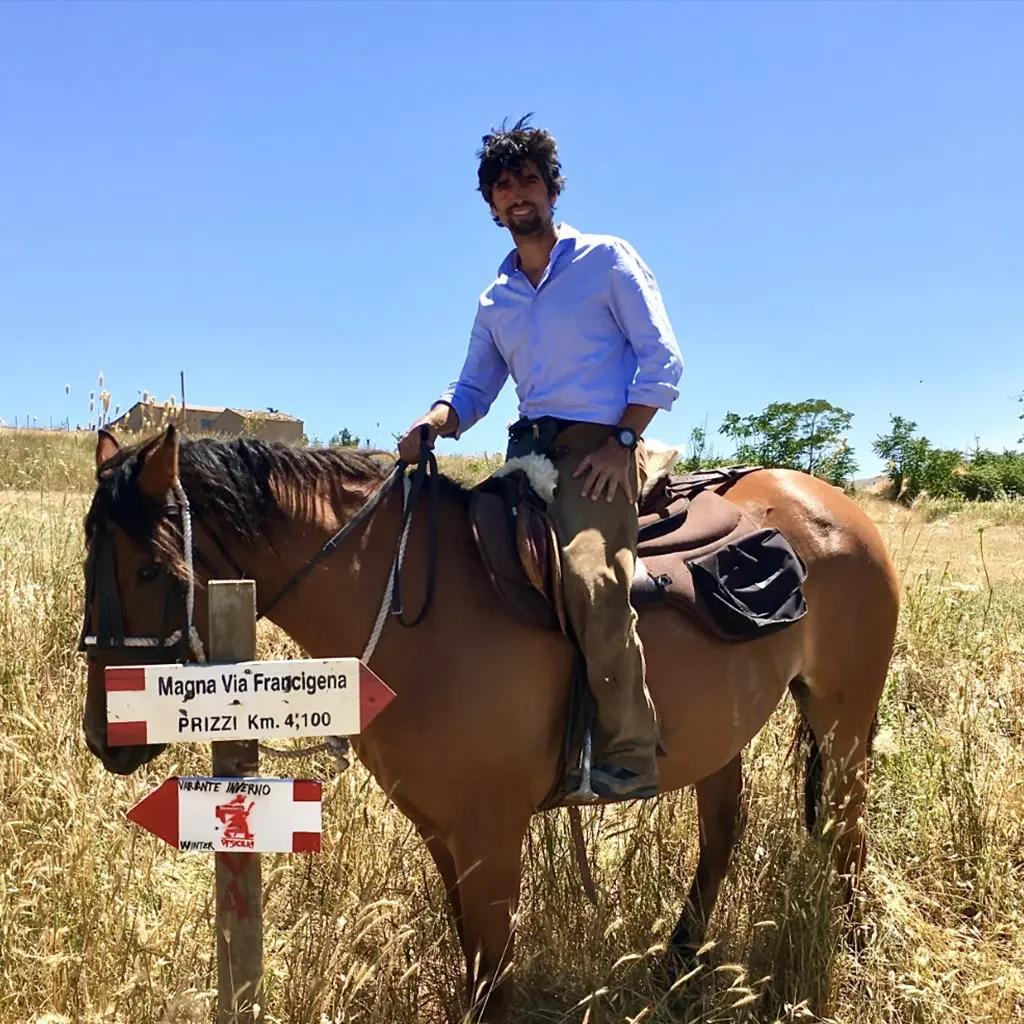 Francesco
Team leader
Born in the Sicani in Palazzo Adriano, I lived the best moments of my childhood and adolescence among the horses and animals of the family farm. Passionate about nature and hiking, I also grew up in Palermo but without ever really feeling like a full-fledged citizen. I managed an equestrian center in the city for about 20 years, combining my passion for horses with sport and trekking and saddle training, even for the little ones. Since 2022 I have finally chosen to dedicate myself totally to the management of the family business and to contribute to the knowledge of the Sicani Mountains and part of Sicily also through the Sikani horse trek project. Horses have always been part of my life and the company; being able to combine them with our culture and traditions is a great privilege to share with our guests.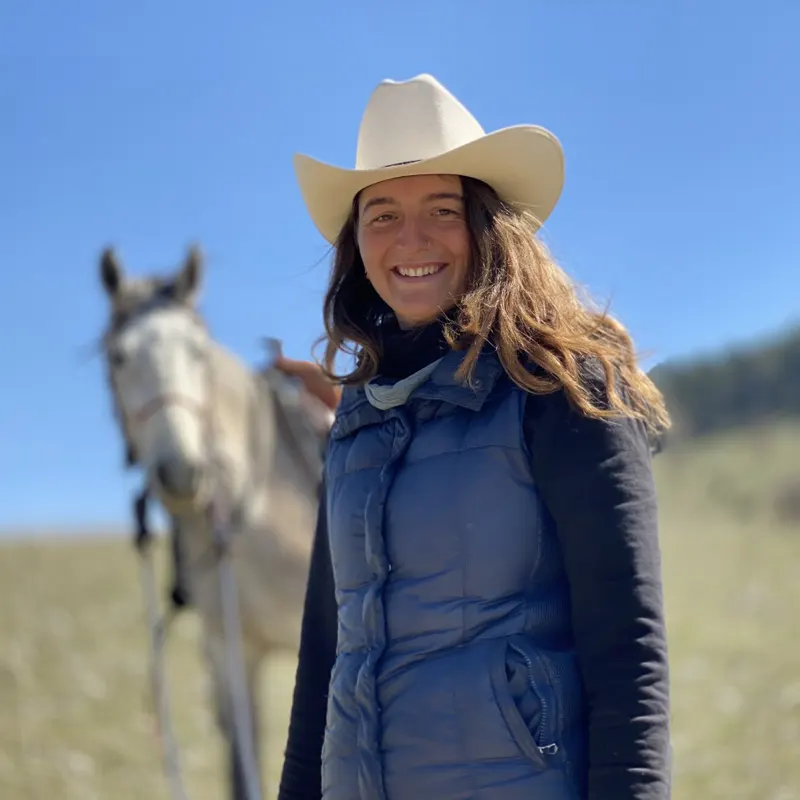 Anna Maria
Trainer and guide
Born in Gorzegno with Swiss-Austrian origins. I have always loved contact with nature, I grew up on the family farm in the woods. My dream has always been to discover the world on horseback, until in October 2021 I left Piedmont with 2 horses and my dog to reach Sicily. I arrived in the Sicani Mountains in April 2022, where I finished the journey by starting to collaborate with the Traina farm and with the Sikani Horse Trek project. I work the young foals and train the horses for trekking.